From its origins as a heathland course, East Berkshire has matured into a tree-lined course of great beauty. Shaped fairways leading into well-defined semi rough helps to identify the driving areas and carefully placed greenside hazards ensure that wayward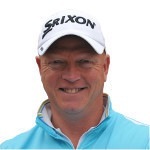 Jason Brant - PGA Head Professional
Jason has been the Head Professional at East Berkshire since 2001 and in that time has built a reputation as on of the best coaches in the area. Jason began his golfing career at East Berks as a junior and has come back to the club which he knows so well as a professional.
In his 14 years at he club, he has made a significant impact in progressing not only the swings of the members, but the swings of numerous golfers from all across England. Through his roles as Head County Coach (BB&O) and Head Coach at Wellington College, Jason has worked with top level Amateur golfers and helped them to progress to meet all of their personal goals.
Jason utilises state of the art GC2 and HMT technology, as well as Video Analysis, to gather a complete picture of your golf game and to work with you, to move your game in the right direction.
---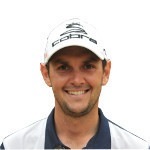 Paul Newman - PGA Assistant Professional
Paul joined the team at East Berkshire in 2009, successfully completing and graduating the PGA Course in 2012. He has had a successful playing career to date and splits his time between coaching and playing.
Paul has a passion for driving the junior section at East Berks, running the junior golf academy every Saturday as well as various Coaching Camps throughout the year. His mix of enthusiasm and knowledge creates a fun and friendly atmosphere for all the children.
During his relatively short professional career so far, Paul has excelled himself at County and Regional level. After 2 extremely successful years on the PGA South Region circuit, Paul has graduated to play a full season on the PGA EuroPro Tour for 2015.
Paul's full schedule, weekly updates and further information on lesson packages can be found on www.paulnewmangolf.com
---